Meet the Mile!
Welcome to the fascinating world of the Knowledge Trail, a unique experience that combines the best of several worlds. This event is much more than just an after-work workout, a networking event or a social drink; it is a chance to explore the Knowledge Mile with your colleagues and collaborative partners in a whole new way.
Imagine how adventurers and explorers must have felt as they traveled through enchanting buildings and extraordinary locations, all brought together in one unforgettable experience. The Knowledge Trail promises just that: an engaging journey of discovery along the Knowledge Mile, infused with a sense of community and an energetic atmosphere.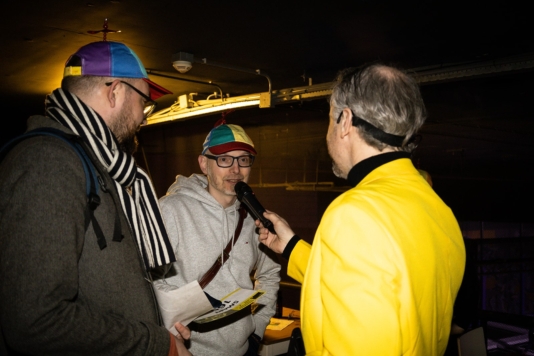 Knowledge Trail 2024
Throughout this event, you can expect challenging activities hidden like treasures in the buildings along the route. Each of these challenges has been carefully conceived and designed in collaboration with our esteemed venue partners. It is not just about speed or performance, but mainly about team spirit and creativity. This makes the Knowledge Trail a unique opportunity to share an unforgettable experience with your team.
In essence, the Knowledge Trail stands for vitality, connection, discovery, and sociability. So, are you ready? Make sure you secure yourself and your team a spot at this inspiring event organized by the passionate people behind the Knowledge Trail. Be ready to take a journey together that you will never forget!
Subscribe
Would you like to register for the Knowledge Trail 2024? Secure yourself a spot!
Subscribe!