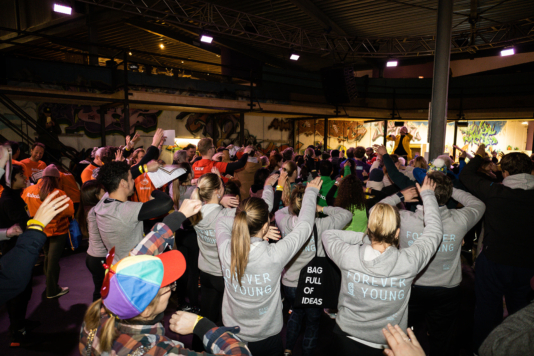 Meet the Mile
Knowledge Mile
With the Knowledge Mile, we are continuously improving the livability and quality of the urban area. And so we had been working on our international leading green, sustainable, inclusive, innovative image.
Knowledge Trail
Welcome to the Knowledge Trail: an event that brings together adventure and connection. Here, runners and walkers explore intriguing buildings and special places, united in one memorable event. Prepare yourself for a journey of discovery through the Knowledge Mile, infused with community spirit and energy.
Connect event
Challenges are carefully designed in collaboration with our venue partners. Time is not an issue; the emphasis is on collaboration and vitality, connection, discovery, and interaction are key. Are you ready?
Preliminary program
Preliminary program
18.00 | Registration at The Social Hub
18.45 | Warming-up
19.00 | Start Knowledge Trail
20.40 | Afterparty, buffet and neighborhood quiz
Sign up
Watch previous editions.
The previous editions were parties. We have no other word for it. Curious about the atmosphere? Check out the link and discover the magic of the Knowledge Trail!
Route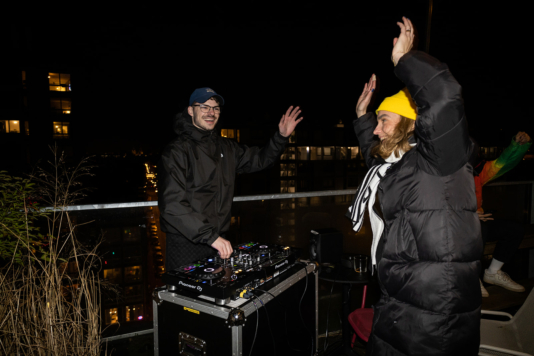 Let's connect
Together we make the city greener, more sustainable and more livable. Register now for the event of the year and contribute to the leading, sustainable, inclusive and innovative city street where you move every day.
You are already part of this city street, so why not really make a difference and be the forerunner? Be there with your team at the event of the year, where there is something for everyone.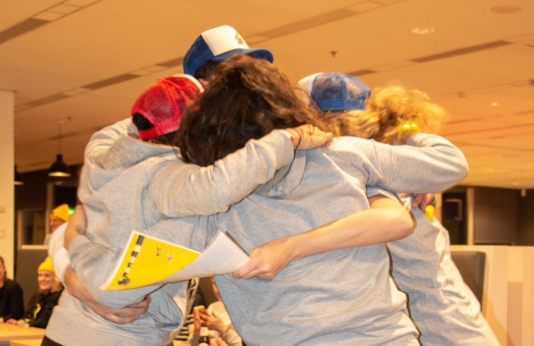 Rivalry, vitality, connection, and camaraderie.
There is a 3-mile (4.8 km) route for runners. There is also a 1-mile (1.6km) route that can be walked. You can take part in the challenges together with the other participants, with cool prizes to be won as well.
Have you always wanted to take a look inside companies and buildings in the area? Looking for a good start to your weekend? Then the Knowledge Trail is for you! Registration is possible from November 10. Keep an eye on our channels!